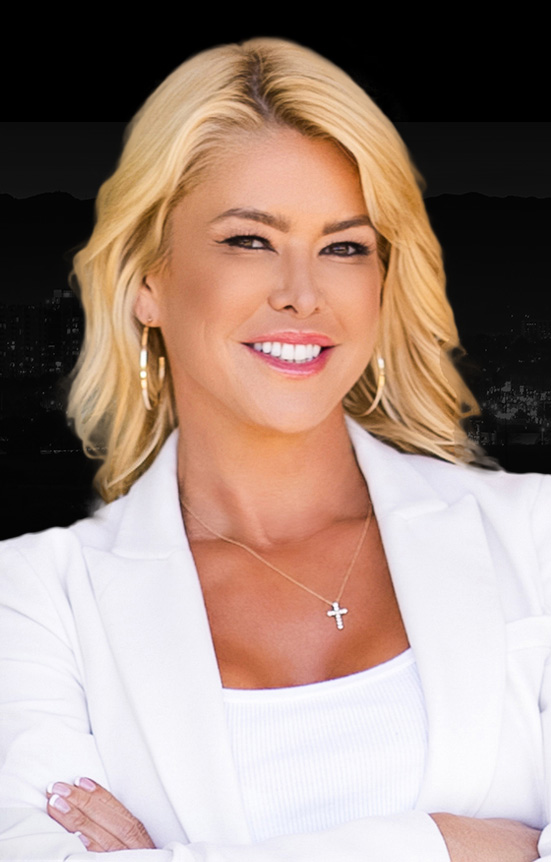 With almost 20 years of experience, Nicole Contreras is one of the top agents at AKG | Christie's International Real Estate and is an integral part of the Aaron Kirman Group. The Aaron Kirman Group is currently the number One luxury team in Los Angeles and has sold over 6 Billion in real estate. Due to her expertise in the Los Angeles real estate market and her integrity, loyalty, and professionalism Nicole is sought out by A-list celebrities, Tech Founders, Business Leaders, Professionals, and International Buyers. Having worked with Corcoran Sunshine Marketing, Elad Properties, Related, Thomas James Capital, and many local developers, she has vast experience and history in new construction from the ground up.
Nicole welcomes challenges that involve finding the perfect environment and home for her clients. She is known for taking on challenging situations and making them work. Whether it's a difficult piece of property or a tough negotiation, she figures out a way and gets through it. She has a true passion for her work and believes that is what makes her successful. Nicole's background, intellect, style, and optimistic personality make her enjoyable to work with for both buyers and sellers. She is an optimist and never gives up, always finding the perfect fit for both buyers and sellers. Nicole loves what she does but most of all she loves the people and the relationships she has made. She has a great track record of providing excellent service to developers, clients, buyers, and sellers.
Nicole has starred in HGTV's hit show Selling LA. She resides in Pacific Palisades with her beautiful daughter Giselle and enjoys spending time with her family and friends. She believes that life should be well balanced and dedicates her time to many different charity events including NCLLA (National Charity League Los Angeles) as well. Nicole has been living on the Westside of Los Angeles for the past 20 years and prides herself on knowing all the areas and the inventory. Nicole's enthusiasm for real estate is contagious. Nicole is currently licensed in not only Los Angeles, but also New York and is actively working with clients alongside her partner at Compass in New York. She has many bi-coastal clients and enjoys both markets. Nicole's confidence and knowledge of the market keep her in the top tier of Real Estate.